Heavy Duty Magnetic Base
Series AA-160
• This model has as a heavy magnetic base and the rigid gunmetal fitting clamps making it suitable for use in shop floor environment.
• A fine adjustment screw is provided and maximum magnetic performance gives security even on rough surface.
• The base and two sides are energized by switching it ON for attachment to flat surfaces and a 'V' slot facilitates gripping on curved surfaces.
• Universal movement of crossbar is controlled by one screw.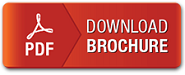 Heavy Duty Magnetic Base Specifications - AA-160