Heavy Duty Multicoil Electromagnetic Rectangular Chuck
Series AA-304 &AA-305
• Electromagnetic Rectangular Chucks with fine pitch both in transverse & longitudinal are designed to hold small work pieces rigidly.
• They are provided with laminated brass top plate design.
• Electromagnetic Chucks are very efficient since the work can be loaded-unloaded just by switching operations.
• All Electromagnetic Chucks are tested as per IS- 8710-1978.
• Mag-Demag controller with variable control is available as an additional accessory.
• Demagnetizing facility is provided on our controller which helps for removing work piece efficiently without damaging the chuck surface.
• Heavy duty multicoil electromagnetic chuck have separate coil for individual pole which gives uniform and strong magnetic field all over the top surface of the chuck.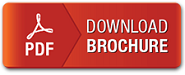 Heavy Duty Multicoil Electromagnetic Rectangular Chuck Specifications - AA-304 & AA-305