Heavy Duty Multicoil Electromagnetic Rectangular Chuck
Series AA-303
• Electromagnetic Rectangular Chucks are designed to give strong magnetic field to hold the work piece rigidly.
• The material removal capacity of Electromagnetic chuck is much more then permanent magnetic chucks.
• It generates low heat and is economical in power consumption.
• Electromagnetic Chucks are very efficient since the work can be loaded-unloaded just by switching operations.
• All Electromagnetic Chucks are tested for insulation test, High voltage test, Resistant to earth terminal test, Demagnetizing test, Operating test and Waterproof test.
• Mag-Demag controller with variable control is available as an additional accessory.
• Demagnetizing facility is provided on our controller which helps for removing work piece efficiently without damaging the chuck surface.
• Heavy duty multicoil electromagnetic chuck have separate coil for individual pole which gives uniform and strong magnetic field all over the top surface of the chuck.
• These chucks are used for heavy stock removal.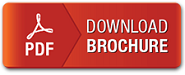 Heavy Duty Multicoil Electromagnetic Rectangular Chuck Specifications - AA-303