Magnetic Base
Series AA-1616
• A powerful Permanent Magnetic Base holds firmly to any steel or iron surface-horizontally, vertically or up-side down.
• The dial stand can be locked in any desired position in 360° by a central locking mechanism provided on the top assembly.
• There is a clamping hole intended for Dia 8mm stem and also there is a dovetail clamp for lever type dial indicator.
• Fine adjustment is provided.
• Magnetic pull provided in AA-1617 is on the higher side where robust and rigid clamping is required.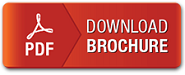 Magnetic Base Specifications - AA-1616 & AA-1617