Transfer Blocks
Series AA-155
• Transfer Blocks are very useful for grinding thin & odd shape jobs.
• They are used with magnetic chucks & do not have their own magnetism.
• Magnetic Transfer Blocks provide the simplest method of extending the flux of any magnetic chuck with parallel poles to support work pieces above the chuck face.
• Always place the transfer blocks with their laminations in parallel to the chuck poles.
• They are grounded in matched pairs.
• They are also available in 90" 'V' type for clamping & grinding of round jobs.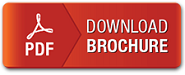 Transfer Blocks Specifications - AA-155